Supporting Your Child's Vision
While every one of the 5 senses teach children about the world, vision is responsible for most of the information we absorb. Vision can affect school performance, athletic abilities, and social engagement. Your child's eyesight is a gift, and protecting their vision is crucial for lifelong learning.
Many children are unable to express themselves when they have eye problems. They might believe what they see is the same for everyone and that discomfort is normal.
Early childhood eye exams provide a baseline to study how your child's eyes and vision change as they grow. Monitoring changes can ensure they receive the support and solutions they need to succeed.
Book an appointment with our team today!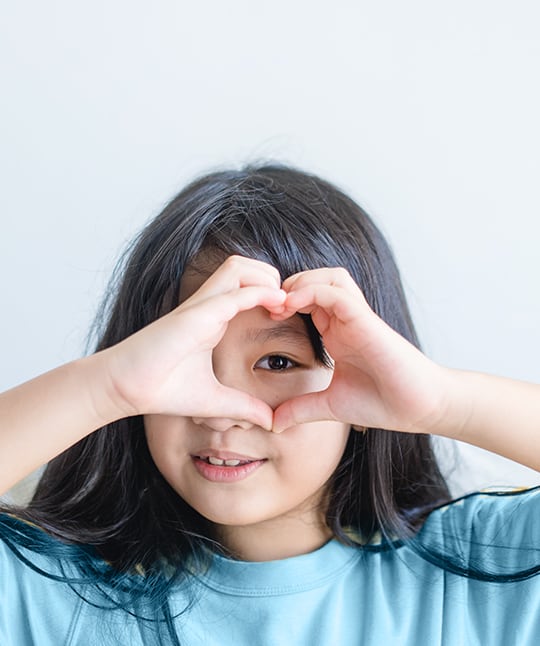 When Should Your Child Have an Exam?
Children experience many changes as they grow up, including changes to their eyes and sight. Optometrists monitor eye health and visual development milestones to ensure your child receives appropriate care. The types of assessments and milestones are determined by age group and individual needs. Your child's optometrist may recommend more frequent exams when necessary. Generally, parents can follow the guideline outlined by the American Optometric Association (AOA). Talk to your optometrist if you want more information about your child's unique visual development.
Preschoolers (3–5 Years Old)
Many common eye problems can occur during preschool age, including amblyopia (lazy eye) and strabismus (crossed eyes). Uncorrected eye problems can affect your child's eyes and confidence. Therefore, early detection and treatment are crucial for preserving their vision long-term.
School Age (6–17 Years Old)
Common Childhood Eye Problems
Children's Eyecare You Can Trust
We want your child's experience at Old Town Optix Optometry to be comfortable. So whether it's time to update their back-to-school look with new glasses or if they need treatment for an eye problem, we can help.
Give your child the confidence they need to succeed. Visit Old Town Optix Optometry for your child's next eye exam!
Come See What We're About
Our practice is located in the Old Town La Quinta shopping mall complex. Find our door to the right of the Old Town Tavern. Plenty of parking is available on the south side of the building, facing Avenida La Fonda.

Our Address
78015 Main St #107

La Quinta

,

CA

92253
Our Hours
Monday

:

9:00 AM

–

5:00 PM

Tuesday

:

9:00 AM

–

5:00 PM

Wednesday

:

9:00 AM

–

5:00 PM

Thursday

:

9:00 AM

–

5:00 PM

Friday

:

9:00 AM

–

5:00 PM

Saturday

:

9:00 AM

–

4:00 PM

Sunday

:

Closed