See More with Frameless Lenses
Why settle for trendy frames when you can experience frame-free vision correction? Worry less about knocking glasses off during activities and enjoy wide-open views with contact lenses.
Old Town Optix Optometry carries a wide selection of brands! We're committed to helping you find vision solutions that work for your comfort and eye health.
Contact lenses are a practical option for almost anyone, whether you have hard-to-fit eyes or unique vision needs. Visit us for a contact lens exam and fitting to learn about the possibilities.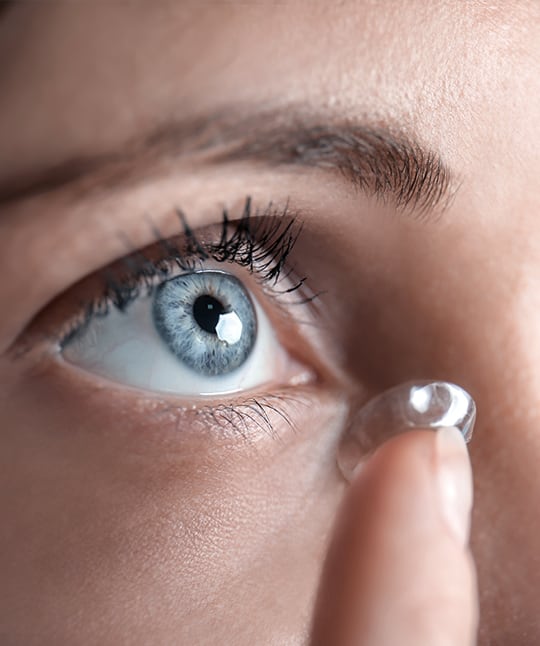 The Contact Lens Process
Eye Exam
Your vision and eye health can affect what type of contact lens you can wear. Therefore, a contact lens exam is necessary to evaluate eye conditions, measure the cornea, and determine the prescription.
Health conditions and environmental factors that can impact your ability to wear standard contact lenses include:
Severe refractive errors

History of frequent eye infections

Living in a dusty or smokey environment
Fitting Your Contact Lenses
Several measurements are used to ensure your contact lenses are appropriate for your comfort and visual needs. We'll also help you determine the type of lens that suits your eye health and lifestyle.
While there are many types of contacts, most lenses are based on the 2 basics: soft and rigid gas permeable (RGP).
Soft contact lenses conform to the eye, making them easier to adapt to with a more secure fit. The disposable lenses are available for daily or extended wear (typically up to one week).
RGP lenses can be more challenging to adapt to initially as the shape remains rigid even when you blink. RGP contact lenses are durable and can provide sharper vision.
Other lens types can be a hybrid of RGP and soft contact lenses, or designed for specialized uses, such as orthokeratology (ortho-k) or decorative (colored) contacts.
Contact Lens Trial & Follow-Up
After finding your lens type, we'll teach you how to care for your lenses. Proper contact lens care is crucial for preventing infection and maintaining your vision.
Next, we'll provide a trial pair and schedule a follow-up appointment (about one week later).
Wearing a trial pair can help you determine if your lenses feel right or if you want to try something different. If your trial pair causes irritation, excessive tearing, or eye pain, you should remove your lenses and contact us as soon as possible.
At your follow-up appointment, we can order your preferred contact lens type or try a new pair.
Our Brands
At Old Town Optix Optometry, our wide selection ensures patients have their choice of quality and value brands. Browse our brand gallery or learn more when you visit us for a contact lens fitting!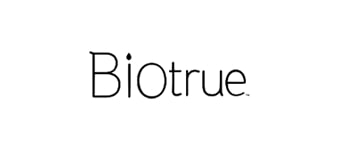 Bausch + Lomb Biotrue
Biotrue One Day contact lenses are the newest innovation from Bausch and Lomb. Inspired by the biology of your eyes, the surface is designed to mimic healthy tears so that the contact lenses can retain both moisture and shape. The Biotrue technology ensures that your vision will stay consistently crisp and clear, and your eyes will feel naturally comfortable throughout the day. Biotrue also has "High Definition Optics" – designed to help reduce halos and glare – which means you get great vision in any situation.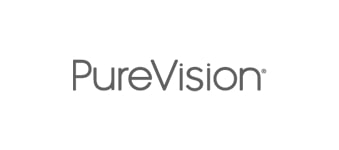 Bausch + Lomb PureVision
Bausch + Lomb PureVision contact lenses are indicated for the correction of nearsightedness (myopia) and farsightedness (hyperopia). They are made using our unique AerGel material, delivering exceptional vision, with outstanding comfort and health. They allow a high level of oxygen to reach your eyes, and resist protein buildup – your lenses stay comfortable all day long.
Come See What We're About
Our practice is located in the Old Town La Quinta shopping mall complex. Find our door to the right of the Old Town Tavern. Plenty of parking is available on the south side of the building, facing Avenida La Fonda.

Our Address
78015 Main St #107

La Quinta

,

CA

92253
Our Hours
Monday

:

9:00 AM

–

5:00 PM

Tuesday

:

9:00 AM

–

5:00 PM

Wednesday

:

9:00 AM

–

5:00 PM

Thursday

:

9:00 AM

–

5:00 PM

Friday

:

9:00 AM

–

5:00 PM

Saturday

:

9:00 AM

–

4:00 PM

Sunday

:

Closed